surfing in taiwan - wushi harbor 烏石港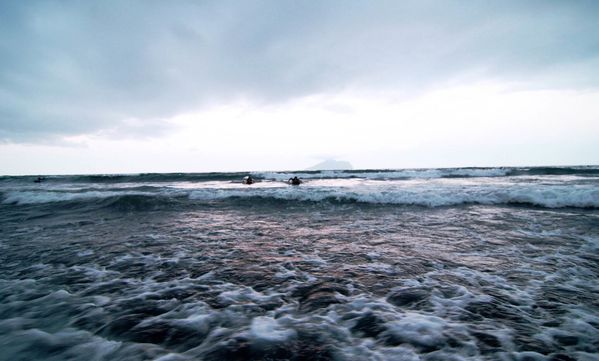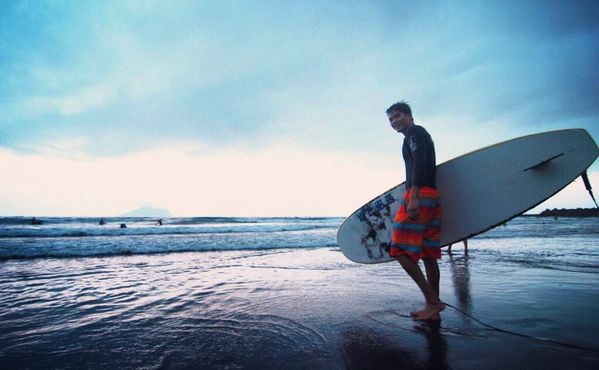 Anders ready to get into the water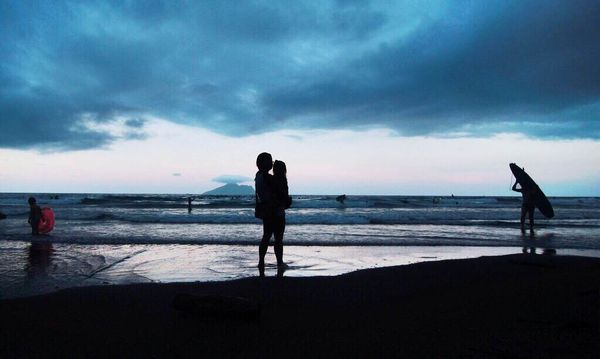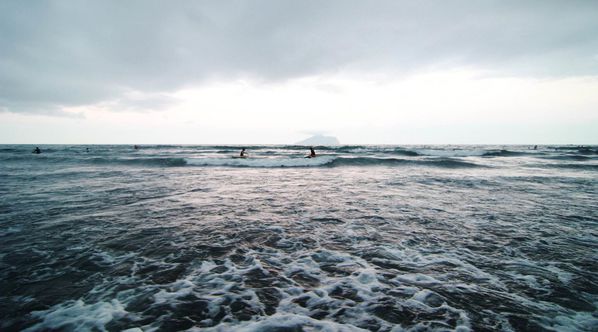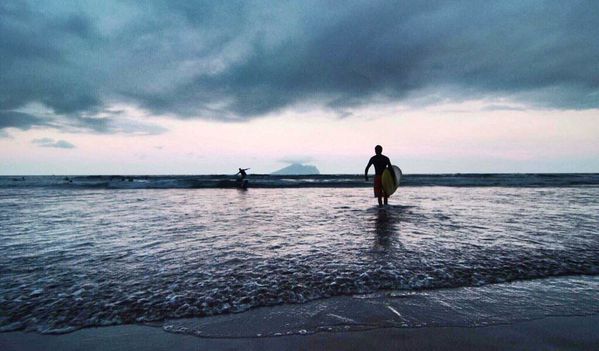 Location: Wushi Harbor, between Wai'ao and Toucheng. Crowded on weekends, better to go on week days.
Bus (fast)
Head to Technology building MRT. On the other side of the street, just a bit further north, there is a Kamalan Bus office (here).
Take a bus to Jiaoxi. It costs less than 200 NT for a return ticket (group deals are available too), and leaves every 20 min.
Once there, the easiest way is to take a cab to the beach. There is also the bus 131, leaving from nearby the bus station (here). Timetable and stops can be found here and here. Get down here, at the Lan Yan Museum station (蘭陽博物館站). Another alternative is to take the train to Wai Ao or Toucheng station, and then walk to the beach.
If there are many of you and you're going to rent several boards for the day, you can call the surf shop we usually use (039789233/0933104133). They will come to pick you up in Jiaoxi for free (you'll need to speak Mandarin though).
Kuokuang 國光客運 is now running a bus route directly from Taipei to Wushi. Bus 1877 departs from Yuanshan MRT Station 圓山捷運站(Danshui/Tamsui Line 淡水線) and also stops at Nangang Station before heading toward Yilan. Return tickets 來回票 are $220. Looks like on weekdays the buses run every hour beginning at 7:05 and on weekends and holidays they run every 20-30 minutes starting at 6:05.
Links for the weekday and weekend times for Yuanshan MRT 圓山捷運站 to Wushi 烏石港:
(weekdays) http://www.kingbus.com.tw/down2.php?li_code=4U020439
(weekends & holidays) http://www.kingbus.com.tw/down2.php?li_code=4U020441
And Wushi to Yuanshan:
(weekdays) http://www.kingbus.com.tw/down2.php?li_code=4U020440
(weekends) http://www.kingbus.com.tw/down2.php?li_code=4U020442
or Train
Tze-chiang express from Taipei to Toucheng : NTD $187
Chu-Kuang espress from Taipei to Toucheng : NTD $144
Local train from Taipei to Toucheng : NTD $120
The price of surfboard renting is NTD $500 (including surfboard, rushguard and leash renting , insurance and basic surfing lesson.)
and a place to eat:
Wushi Harbor Live Seafood Restaurant (烏石港活海鮮餐廳)
Add:31 Wushi Harbor Rd., Gangkou Borough, TouchengTown, YilanCounty (宜蘭縣頭城鎮港口里烏石港路31號)
Tel: (03) 977-7972