An afternoon around Gulou 鼓楼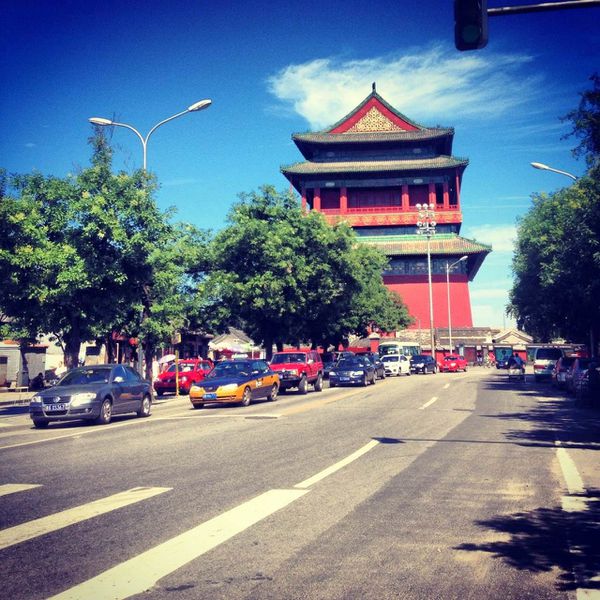 Drum Tower - built in 1272, originally for musical reaons. It is a 2 storey building made of wood. Height: 47m.
For a Pho break, I recommend the restaurant 4Corners, located south east the drum tower (basically from where I took the pictures). The vietnamese soup is not as good as my dad's but still a good option in BJ.
27 Dashibei Hutong,
烟袋斜街北侧大石碑胡同27号 www.these4corners.com