"All Those Whom I Have Forgotten"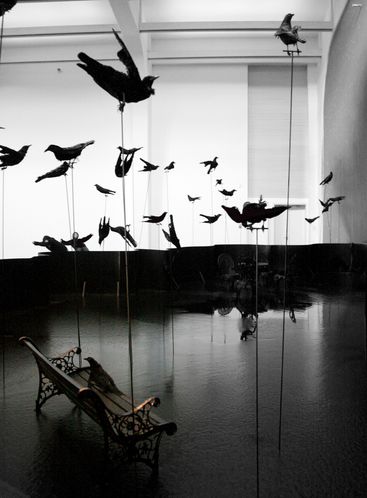 That's a lot of ink....Installation 15 x 10 x 7.5 m - by Qiu Zhijie, contemporary Chinese artist born in Fujian, now living in BJ - working primarily in video, photography, calligraphy, and painting. He thought about 20 titles for this installation, incl: Nation Building Strategy 2… Black in the Morning, But Snow by Evening… Great Revolution… Midnight Traveler… All That We Believe Causes us Sorrow… The Dead… The List of Names I Have Forgotten…The Strangers Come Rolling…"Yes, very dark and depressing. http://www.ucca.org.cn ; http://www.qiuzhijie.com/
Breaking Forecast, UCCA (Nov 2009-Feb 2010).